Heat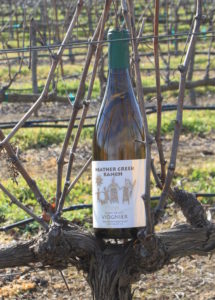 her Creek Ranch grapes were chosen  for their ability to thrive in the warm, dry and  sunny climate of the Capay Valley.
Our white is Viognier ( (pronounced VEE-ohn-yay) ,  a varietal from the Rhone Valley of France. It produces wines with intense aromatics of peaches, apricots, and violets, as well as viscosity and lushness on the palate.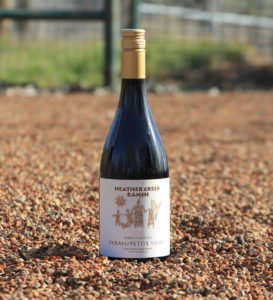 Our red is a blend of Syrah and Petite Sirah.  Syrah, also from the Rhone Valley,  makes a wonderfully dark, spicy  wine.  Wines made from Syrah are intense with a dark purple-black color. The wines taste of blackberry and black raspberry fruit, smoke, tar and black pepper, and have a smooth supple texture. Syrah reflects minerality well and are well suited to our Capay Valley soil.  We blend the Syrah with Petite Sirah  a grape known for producing  inky dark, purple colored wines that offer flavors of black pepper, blackberries, blueberries, spice and licorice.  The Petite sirah adds tannins and some acidity to enhance the fruit of the Syrah.
Both wines to be on offer Spring of 2017.